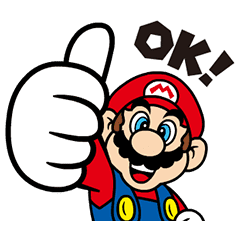 Animation & Sound icon
Talking Super Mario Animated Stickers

Nintendo

These walking and talking stickers from Super Mario will get you right into the game! Even characters like Bowser and Boo show a whole new playful side! The sound for these stickers will play on iPhones even if your device is set to silent mode.
Cliquez sur les stickers à prévisualiser.
© Nintendo
Stickers similaires