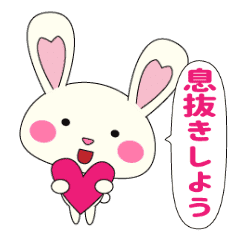 Animation only icon
It moves! usasan 3 (for candidates)

mikance

It is easy to use cute bunny Sticker. The movement is cute. Unwind. It is a stamp that tells a heartful feeling that will make you feel kind.
Auf Sticker klicken, um Vorschau zu sehen.
Copyright (c) 2017 mikance All Rights Reserved.
Ähnliche Sticker