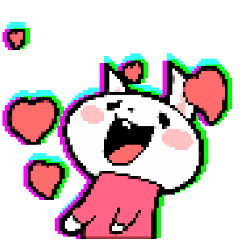 Premium
Animation only icon
Happy lucky rabbit - pixel version

GRINEMO

You're gonna have to shake it up.
Data pembelian dikumpulkan untuk laporan penjualan ke kreator konten.

Tanggal pembelian dan negara/wilayah yang terdaftar pada pembeli termasuk ke dalam laporan penjualan. Informasi yang dapat diidentifikasi tidak akan pernah disertakan ke dalam laporan.

Klik stiker untuk pratinjau.
©GRINEMO
Stiker Serupa