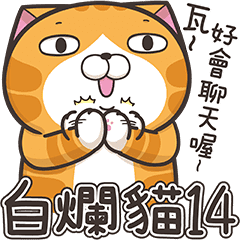 The Haughty Smelly Cat : Lan Lan Cat 14

Mochi dad

The naughty Lan Lan Cat part 14 is coming Its friends are still being pleased with its dramatic and silly actions.And more stickers for you to amuse your pals.
스티커를 클릭하면 미리보기를 확인할 수 있어요.
©2019 Mochi dad/THAT FISH CORP.
관련 스티커