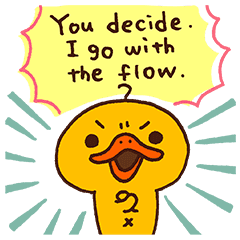 Popup only icon
Kamonohashikamo's Popping Up

Imagineer Co., Ltd. / San-X Co., Ltd.

Kamonohashikamo is coming in with his own set of pop-up stickers! You won't be able to get enough of this little guy filling up your screen. Let him and his friends make your chats quacktastic!
Click a sticker for a preview.
©2016 San-X Co., Ltd. All Rights Reserved.
Similar stickers