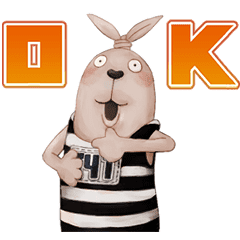 Animation & Sound icon
USAVICH ZERO: Animated Sound Stickers

Viacom Networks Japan

The world of Usavich Zero comes to your chats with this animated sound sticker set! Have fun with the voices of Putin, Kirenenko, and the rest of the Usavich crew living out their happy prison life! When tapped, these stickers will play on iPhones even in silent mode.
Click a sticker for a preview.
© 2016 Viacom.
Similar stickers