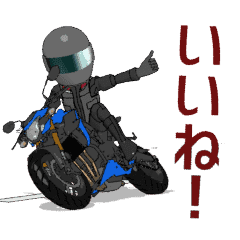 Animation only icon
bon

It is fun to ride a bike! Street Fighter is good if it is a motorcycle! I am a cheerful rider. I want to ride with my friends. It is a sticker for bike riding.
Click a sticker for a preview.
Copyright (C) 2019 bon All Rights Reserved.
Similar stickers