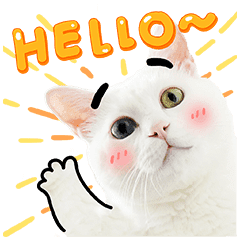 Sound only icon
Bai-Ji Has Something to Say

CHANG HSIAO LUN

The cat with the best eyebrows, Bai-Ji, comes with a set of meow-tastic photo stickers! Featuring real-life animated color shots of Bai-Ji, you can also enjoy his real adorable voice when talking with friends! If you have something to say in LINE, say it purr-fectly with Bai-Ji!
Copyright © by Iambaijiji.
相关贴图