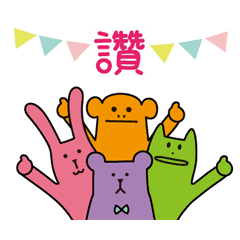 Animation only icon
CRAFT: Heal Your Heart! (Taiwan)

CRAFTHOLIC

CRAFTHOLIC is a creature from the planet CRAFT who has come to Earth to make new friends. There are four different animal transformations to choose from—rabbit, bear, monkey, and cat. Designed with a heartwarming touch and cute animations, the CRAFTHOLIC is set to deliver happiness all around world!
Copyright © 2017 ACCENT ALL Rights Reserved.
相关贴图