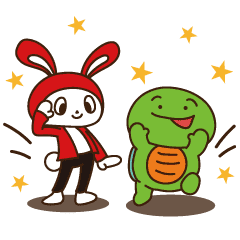 Premium
Maizen(Mikey and Zenichi)

UUUM Co.,Ltd.

Mikey and Zenichi(Maizen Sisters character) are finally in a LINE Stamp. It is useful to use in your daily conversation.
Data pembelian dikumpulkan untuk laporan penjualan ke kreator konten.

Tanggal pembelian dan negara/wilayah yang terdaftar pada pembeli termasuk ke dalam laporan penjualan. Informasi yang dapat diidentifikasi tidak akan pernah disertakan ke dalam laporan.

Klik stiker untuk pratinjau.
© UUUM
Stiker Serupa