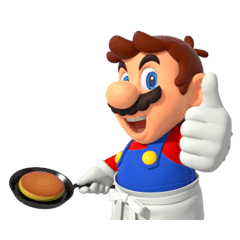 Animation & Sound icon
Super Mario's Relaxing Life

Nintendo

Mamma mia! Even heroes need a break sometimes. See what Mario and friends are up to on their day off in this set. Cooking, dancing, shopping, and more—there's a super mushroom's worth of fun situations to use in your chats! When tapped, these stickers will play on iPhones even in silent mode.
Cliquez sur les stickers à prévisualiser.
© Nintendo
Stickers similaires