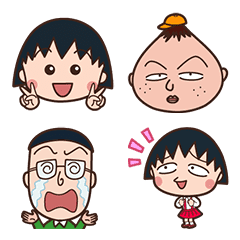 Chibi Maruko Chan Emoji Vol. 2
NIPPON ANIMATION CO., LTD.
Chibi Maruko-chan makes her triumphant return in this second round of emoji. Featuring plenty of cute decorations and fun faces to share, the always-expressive Maruko-chan and her friends really know how to have a good time!
Click an emoji for a preview.
©SAKURA PRODUCTION/NIPPON ANIMATION
Other stickers from NIPPON ANIMATION CO., LTD.
More emoji like these