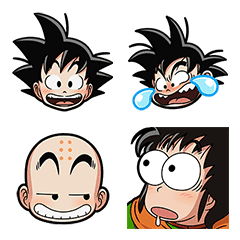 TOEI ANIMATION
Goku and other popular Dragon Ball characters are now available in emoji form! Go Super Saiyan on all your chats with these emoji featuring characters and items from the Dragon Ball universe, including the Kamehameha, Shenron, the Dragon Balls themselves, and more!
Click an emoji for a preview.
© B/S・T ©B.S./S., T.A.
Other stickers from TOEI ANIMATION
More emoji like these