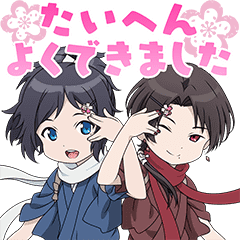 Touken Ranbu: Hanamaru Stickers 3

TOUKEN RANBU HANAMARU project

Third time's the charm in terrific sticker set number three from the anime Touken Ranbu: Hanamaru! This set has plenty of stickers from the handsome Touken Danshi to make sure your chats are a cut above the rest.
Click a sticker for a preview.
©2016 TOUKEN RANBU HANAMARU project
Other stickers from TOUKEN RANBU HANAMARU project
Similar stickers