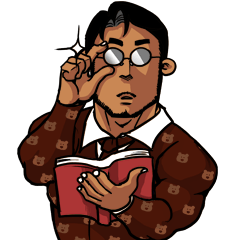 Premium
The Banana Gayllery

Billy Da muscle bear never boring, still happy and ...CUTE!

Data pembelian dikumpulkan untuk laporan penjualan ke kreator konten.
Tanggal pembelian dan negara/wilayah yang terdaftar pada pembeli termasuk ke dalam laporan penjualan. Informasi yang dapat diidentifikasi tidak akan pernah disertakan ke dalam laporan.


Klik stiker untuk pratinjau.
copyrights belong to Vio Gayllery
Karya Lain dari The Banana Gayllery
Stiker Serupa