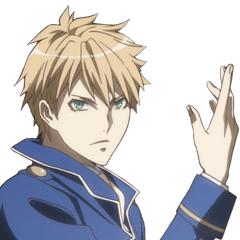 Premium
Rejet

The 1st edition of "Dance with Devils" stickers, the anime by Rejet, Elements Garden, and avex pictures, is now on sale!

Data pembelian dikumpulkan untuk laporan penjualan ke kreator konten.

Tanggal pembelian dan negara/wilayah yang terdaftar pada pembeli termasuk ke dalam laporan penjualan. Informasi yang dapat diidentifikasi tidak akan pernah disertakan ke dalam laporan.


Klik stiker untuk pratinjau.
(C)RG/DwD (C)2015 Rejet
Stiker Serupa