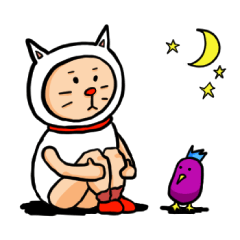 Premium
Shoichiro Oomi Oridinary Cat & Bird

Sony Music Artists Inc.

Stickers of the ordinary cat and bird, that can be used in ordinary conversations are here! Get your hands on this Sticker hand drawn little by little by Oomi!

Data pembelian dikumpulkan untuk laporan penjualan ke kreator konten.

Tanggal pembelian dan negara/wilayah yang terdaftar pada pembeli termasuk ke dalam laporan penjualan. Informasi yang dapat diidentifikasi tidak akan pernah disertakan ke dalam laporan.


Klik stiker untuk pratinjau.
©Sony Music Artists Inc.
Stiker Serupa