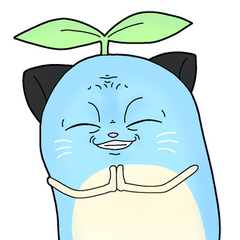 Mameneko LINE Stickers Vol.2

NIJISANJI

"Mameneko" stickers are now available on LINE! Grab your Mameneko stickers now to express your feelings and thoughts!

Data pembelian dikumpulkan untuk laporan penjualan ke kreator konten.
Tanggal pembelian dan negara/wilayah yang terdaftar pada pembeli termasuk ke dalam laporan penjualan. Informasi yang dapat diidentifikasi tidak akan pernah disertakan ke dalam laporan.


Klik stiker untuk pratinjau.
©ANYCOLOR, Inc.
Stiker Serupa