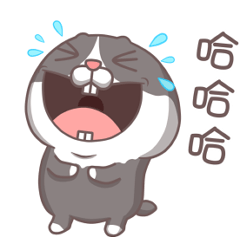 Premium
Animation only icon
Pi-Dan the rabbit-so troubling

gangster bear Adi

Pi-Dan behaves like dogs and cats in real life. She chases people and craves for hugs or snacks. She is always so lazy, lying there play with her toys.

Data pembelian dikumpulkan untuk laporan penjualan ke kreator konten.

Tanggal pembelian dan negara/wilayah yang terdaftar pada pembeli termasuk ke dalam laporan penjualan. Informasi yang dapat diidentifikasi tidak akan pernah disertakan ke dalam laporan.


Klik stiker untuk pratinjau.
JTY
Stiker Serupa