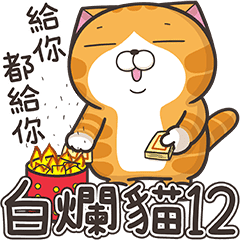 The Haughty Smelly Cat : Lan Lan Cat 12

Mochi dad

The naughty Lan Lan cat 12 is back on the stage! This time Lan Lan cat will not just be funny but also be mystified to you and your friends.
스티커를 클릭하면 미리보기를 확인할 수 있어요.
©2018 Mochi dad/THAT FISH CORP.
관련 스티커