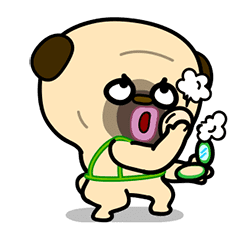 Animation only icon
Mao Whatta Pug: Dance Battle

Woott Nut

Mao Whatta Pug will burn your chat floor with Mao dance skills make happiness cuteness in every moment. Competition with Ole Siamese Cat: Dance Battle Set.
Data pembelian dikumpulkan untuk laporan penjualan ke kreator konten.

Tanggal pembelian dan negara/wilayah yang terdaftar pada pembeli termasuk ke dalam laporan penjualan. Informasi yang dapat diidentifikasi tidak akan pernah disertakan ke dalam laporan.

Klik stiker untuk pratinjau.
© 2019 Woott Nut
Stiker Serupa