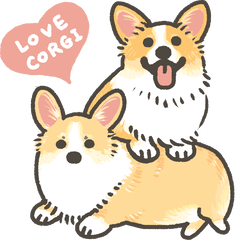 Premium
1 corgi sticker PLUS2 -English-

Ryu Takimura

This is a sticker of corgi friends part2. I want you to use all of the people loving dog.

Data pembelian dikumpulkan untuk laporan penjualan ke kreator konten.

Tanggal pembelian dan negara/wilayah yang terdaftar pada pembeli termasuk ke dalam laporan penjualan. Informasi yang dapat diidentifikasi tidak akan pernah disertakan ke dalam laporan.


Klik stiker untuk pratinjau.
©ryu takimura
Stiker Serupa