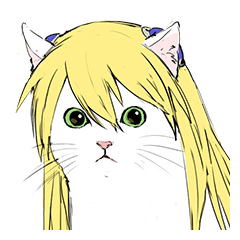 ARC SYSTEM WORKS

Characters in "BLAZBLUE" now appearing as CATS!? Colorise your conversations with these cute stamps, and unleash the power of the AZUR-nyan onto your friends!

Data pembelian dikumpulkan untuk laporan penjualan ke kreator konten.
Tanggal pembelian dan negara/wilayah yang terdaftar pada pembeli termasuk ke dalam laporan penjualan. Informasi yang dapat diidentifikasi tidak akan pernah disertakan ke dalam laporan.


Klik stiker untuk pratinjau.
© ARC SYSTEM WORKS
Stiker Serupa