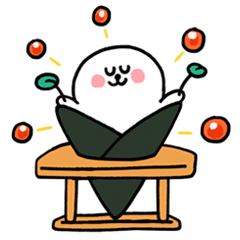 Premium
Such an adorable Sushi Seal!

IROHA

Oh, no! No eating at your own will!!Sushi Seal covered in fresh sushi! Deliver your feelings through the cute message by delicious and lovely Sushi Seal.

Data pembelian dikumpulkan untuk laporan penjualan ke kreator konten.

Tanggal pembelian dan negara/wilayah yang terdaftar pada pembeli termasuk ke dalam laporan penjualan. Informasi yang dapat diidentifikasi tidak akan pernah disertakan ke dalam laporan.


Klik stiker untuk pratinjau.
IROHA
Stiker Serupa