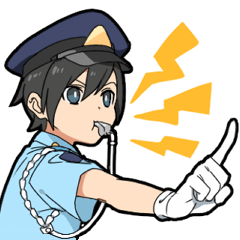 Premium
DK Co., LTD.

This is a ''Kawaii'' sticker of policeman, teacher, delivery man, sportsman, medical doctor, confectioner and samurai.Get right into one's occupation.

Data pembelian dikumpulkan untuk laporan penjualan ke kreator konten.
Tanggal pembelian dan negara/wilayah yang terdaftar pada pembeli termasuk ke dalam laporan penjualan. Informasi yang dapat diidentifikasi tidak akan pernah disertakan ke dalam laporan.


Klik stiker untuk pratinjau.
©2014 DK Co., LTD. All Rights Reserved.
Stiker Serupa