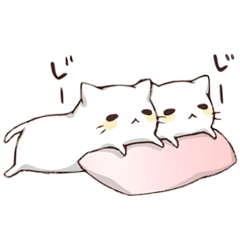 Premium
Conpeitousugar*

There is always this cat with a pillow. When living, this cat is sprawled on the pillow. A sticker of a lazy cat 2.

Data pembelian dikumpulkan untuk laporan penjualan ke kreator konten.
Tanggal pembelian dan negara/wilayah yang terdaftar pada pembeli termasuk ke dalam laporan penjualan. Informasi yang dapat diidentifikasi tidak akan pernah disertakan ke dalam laporan.


Klik stiker untuk pratinjau.
Copyright ©2014-2016 conpeitou
Karya Lain dari Conpeitousugar*
Stiker Serupa