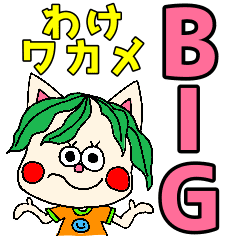 Attracted words old days and poor jokes

Rienbow

These are the interesting stickers which attracted words and poor jokes popular in old days. The character of the cute cat. It is pretty in colorful pop. These stickers will show up extra large in chats.
Klik stiker untuk pratinjau.
Rienbow All Rights Reserved.
Sticker yg serupa