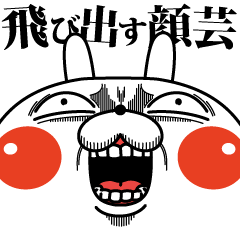 Premium
Popup only icon
Rabbit expression is too rich(Pop up)

DECOR

Pop up version join the Rabbit expression is too rich! That screen full of facial expressions has one of the biggest impacts in the history of the series!

Data pembelian dikumpulkan untuk laporan penjualan ke kreator konten.

Tanggal pembelian dan negara/wilayah yang terdaftar pada pembeli termasuk ke dalam laporan penjualan. Informasi yang dapat diidentifikasi tidak akan pernah disertakan ke dalam laporan.


Klik stiker untuk pratinjau.
© DECOR
Stiker Serupa