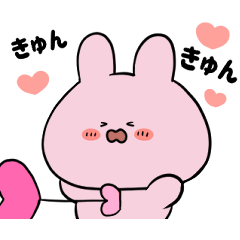 Premium
Animation only icon
SimpleSideMascots

The second ASAMIMICHAN stamp! It's a rabbit that only says shallow things. A lot of easy-to-use words in everyday life. A character talent belonging to Saimas.

Data pembelian dikumpulkan untuk laporan penjualan ke kreator konten.
Tanggal pembelian dan negara/wilayah yang terdaftar pada pembeli termasuk ke dalam laporan penjualan. Informasi yang dapat diidentifikasi tidak akan pernah disertakan ke dalam laporan.


Klik stiker untuk pratinjau.
Copyright © 2021, Adavito Inc.All Rights Reserved.
Stiker Serupa