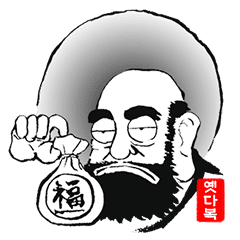 Premium
Bodhi-Dharma with luck for new year

Grapebrother

The picture of bodhidharma will protect you that from bad things you'll encountered in your future. And he will give luck to you.
Data pembelian dikumpulkan untuk laporan penjualan ke kreator konten.

Tanggal pembelian dan negara/wilayah yang terdaftar pada pembeli termasuk ke dalam laporan penjualan. Informasi yang dapat diidentifikasi tidak akan pernah disertakan ke dalam laporan.

Klik stiker untuk pratinjau.
doodling very ordinary things
Karya Lain dari Grapebrother
Stiker Serupa