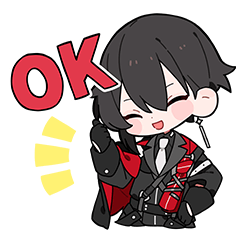 Everyday XlamV sometimes practitioner

Nizista

The official stamps of the idol audition "VS AMBIVALENZ" are now available! The stamps are for a total of 14 people: 7 members of "XlamV" and 7 trainees.

Data pembelian dikumpulkan untuk laporan penjualan ke kreator konten.
Tanggal pembelian dan negara/wilayah yang terdaftar pada pembeli termasuk ke dalam laporan penjualan. Informasi yang dapat diidentifikasi tidak akan pernah disertakan ke dalam laporan.


Klik stiker untuk pratinjau.
© VS AMBIVALENZ
Stiker Serupa