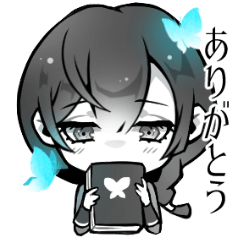 Premium
ALTER EGO Es Special Stickers

Caramel Column

Self-discovery clicker game "ALTER EGO" returns to LINE with a set of Es stickers. Where Id was, there Ego shall be.

Data pembelian dikumpulkan untuk laporan penjualan ke kreator konten.
Tanggal pembelian dan negara/wilayah yang terdaftar pada pembeli termasuk ke dalam laporan penjualan. Informasi yang dapat diidentifikasi tidak akan pernah disertakan ke dalam laporan.


Klik stiker untuk pratinjau.
©Caramel Column Inc. All Rights Reserved
Karya Lain dari Caramel Column
Stiker Serupa