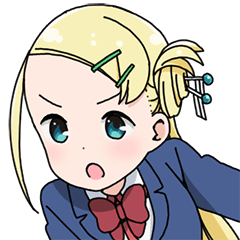 "Hitori Bocchi no Marumaruseikatsu"Sotca

KADOKAWA

Stickers from the cute 4-panel comic "Lonely Bocchi's __Life" are now available on LINE! Check out the very beautiful girl "Sotca" in these stickers!

Data pembelian dikumpulkan untuk laporan penjualan ke kreator konten.
Tanggal pembelian dan negara/wilayah yang terdaftar pada pembeli termasuk ke dalam laporan penjualan. Informasi yang dapat diidentifikasi tidak akan pernah disertakan ke dalam laporan.


Klik stiker untuk pratinjau.
(C)KATSUWO 2019
Stiker Serupa