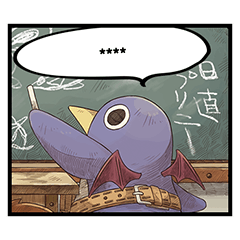 Name sticker
Comical Prinny custom stickers (en)

Nippon Ichi Software, Inc.

Comical Prinny custom stickers have come! Have fun fooling around, making comebacks, and being comedic gold with any words you like, dood!

Data pembelian dikumpulkan untuk laporan penjualan ke kreator konten.
Tanggal pembelian dan negara/wilayah yang terdaftar pada pembeli termasuk ke dalam laporan penjualan. Informasi yang dapat diidentifikasi tidak akan pernah disertakan ke dalam laporan.


Klik stiker untuk pratinjau. Pastikan untuk mengecek tampilan teks sebelum membeli stiker.
©Nippon Ichi Software, Inc.
Stiker Serupa