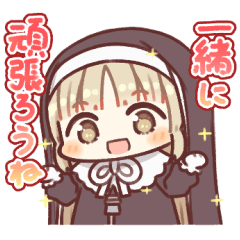 Useful Sister Claire's stickers

NIJISANJI

NIJISANJI member, Sister Claire stickers. May the healing properties of these stickers created by Fugu Sensei, reach many people.

Data pembelian dikumpulkan untuk laporan penjualan ke kreator konten.
Tanggal pembelian dan negara/wilayah yang terdaftar pada pembeli termasuk ke dalam laporan penjualan. Informasi yang dapat diidentifikasi tidak akan pernah disertakan ke dalam laporan.


Klik stiker untuk pratinjau.
©2017-2020 Ichikara Inc.
Stiker Serupa