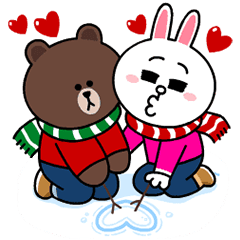 Animation only icon
Brown & Cony's Snug Winter Date

LY Corporation

Brown and Cony's dates come alive in this set of animated stickers to keep you feeling all fuzzy inside through the cold winter nights! Celebrate all the winter events with the lovey dovey pair!
Click a sticker for a preview.
Copyright © LY Corporation
Similar stickers