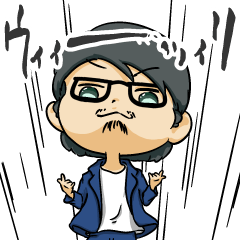 Premium
Producer Futami's Sticker Set

4-ACES

The official sticker set of game producer - Mr. Futami is now available~!!

Data pembelian dikumpulkan untuk laporan penjualan ke kreator konten.

Tanggal pembelian dan negara/wilayah yang terdaftar pada pembeli termasuk ke dalam laporan penjualan. Informasi yang dapat diidentifikasi tidak akan pernah disertakan ke dalam laporan.


Klik stiker untuk pratinjau.
4-Aces Character Company
Stiker Serupa