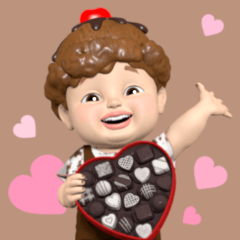 Premium
Animation only icon
Chocolate party with Chocu:3D ver.01

HUEPROJECT

A chocolate fairy Chocu always eats something. He wants to eat new dessert daily what he never had before.
Data pembelian dikumpulkan untuk laporan penjualan ke kreator konten.

Tanggal pembelian dan negara/wilayah yang terdaftar pada pembeli termasuk ke dalam laporan penjualan. Informasi yang dapat diidentifikasi tidak akan pernah disertakan ke dalam laporan.

Klik stiker untuk pratinjau.
© HUEPROJECT
Stiker Serupa